Less Work,
More Workday
Make Workday work for you with
custom solutions designed by TopBloc.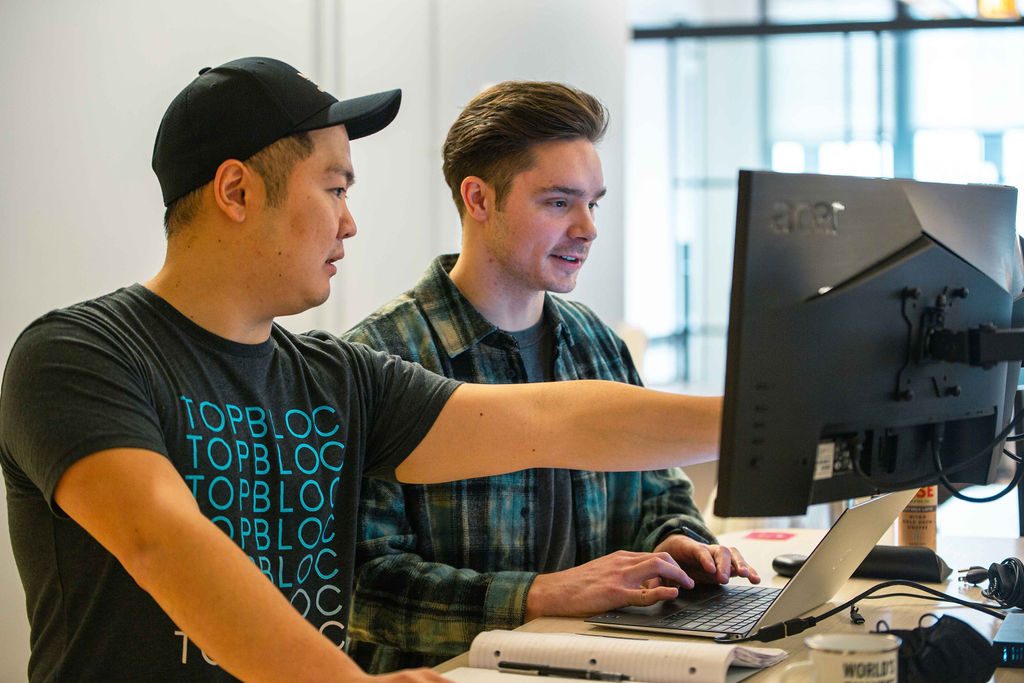 Our Services
What Sets Us Apart
We're proud to be recognized as one of the leading Workday Services Providers. We deliver tailored solutions by combining our specialized technology with a team of experts dedicated to helping our customers improve and sustain their businesses with Workday.
Innovative Solutions
By leveraging technology to reduce resourcing requirements, our deployment solutions enable clients to focus on their business while they gain immediate value from their new Workday platform. Not only that but our Change Management and Testing services set clients up for continued success after their Workday solution goes live. We'll work with you every step of the way to make the most of your investment in Workday.
Support You Can Count On
After deployment, you have full access to our Application Management Services offerings. Our Help Desk offers clients ongoing support to optimize their Workday solution, while our Managed Services provides payroll administration, advisory, and processing. Our team has expertise and experience you can count on to handle the day-to-day management of Workday so you can focus on other responsibilities.
Smartloader Technology
Our one-of-a-kind acceleration technology expedites Workday deployment and passes meaningful savings back to our clients. SmartLoader streamlines data extraction, migration, verification, and import processes. In other words, we speed up the process and eliminate inefficient, manual tasks — saving you time and money.
The Resources You Need
From blog posts and white papers to data sheets and customer success stories, we have a digital warehouse of helpful information. Plus, we're always following the latest Workday news, trends, and industry insights.
What Is TopBloc's SmartLoader Technology?
Article
Video: Meet TopBloc
Article
TopBloc's Workday Adaptive Planning Services
Data Sheet
Common Payroll Mistakes and How to Avoid Them
eBook
TopBloc's Testing Services
Data Sheet
6 Things to Look for in an Application Management Services Partner
Article
TopBloc's Pre-Production Payroll Managed Services
Data Sheet
6 Things to Look for in an Application Management Services Partner
Article
TopBloc's Workday Change Management Services
Data Sheet
Our People
Meet the TopBloc Team
We're a collaborative, forward-thinking group, and we love what we do. We've been recognized several years in a row as a top workplace by Great Places to Work and Fortune Magazine, and we're always looking for exceptional people to join our powerhouse team.