Imagine Your Career at TopBloc
TopBloc is a fast-paced and rapidly growing company that values innovation, creative problem solving, and teamwork. We're a disruptor within the Workday ecosystem, leveraging technology to deploy custom solutions faster and more efficiently than our competitors.
Become a Part of Our Team
At TopBloc, we seek to assemble the most exceptional people to join our team. We look for individuals with both experience and potential. We value collaborative mindsets and individuals willing to go the extra mile. We believe that our greatest strength is in our willingness to help one another and that success is more easily achievable when people work together.
Perks & Benefits
Competitive Compensation, Including Subsidized Medical Coverage & 401(K) Matching
TopBloc offers employees comprehensive benefits packages, including subsidized medical, dental and vision, short-term and long-term disability, life insurance, and employee assistance programs. We encourage our team to invest in their future by offering 401(k) and ROTH retirement savings plans with matching.
Access to Learning & Development Tools
TopBloc promotes continuing education for our employees and provides our team tools, such as LinkedIn Learning, to enable consistent self-improvement. We believe that the best version of the TopBloc team begins with the best version of our people.
Unlimited PTO & Wellness Stipends to Incentivize Healthy Employees
We offer generous time-off to ensure our employees can achieve the work-life balance they need to come to work refreshed and inspired. Additionally, TopBloc employees enjoy a monthly wellness stipend that can be used to reimburse activities or equipment supporting their physical and mental health.
Daily Catered Lunch, Frequent Team Outings & Annual Celebrations
At TopBloc, we are committed to promoting camaraderie within our team. We encourage teammates to spend time getting to know one another by sponsoring daily lunches and a number of events throughout the year.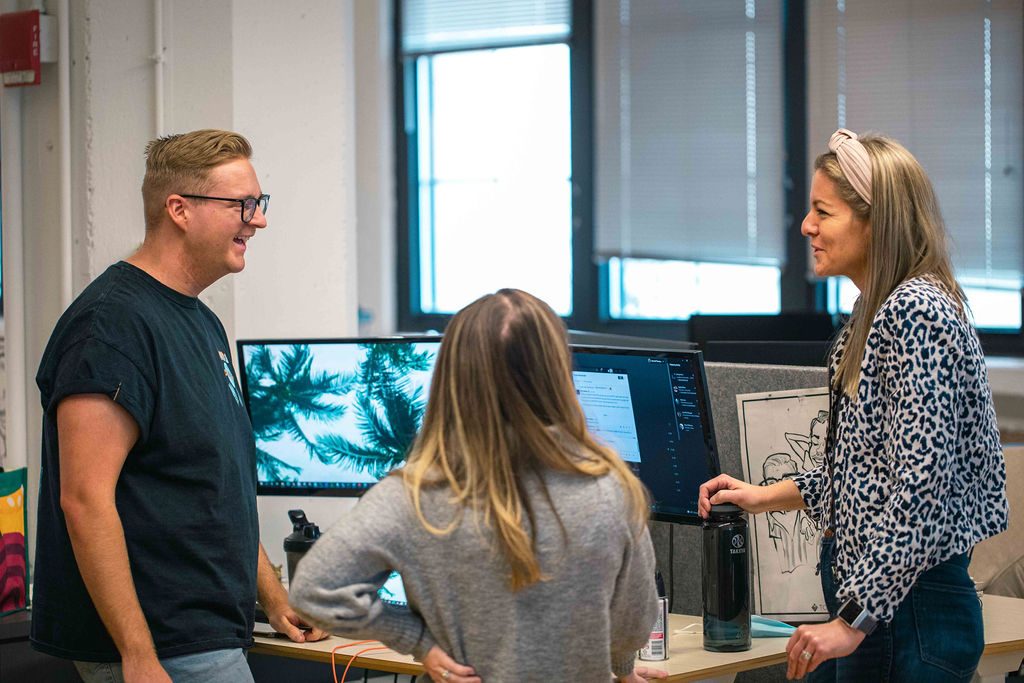 In the Business of Innovation, Our Team is Our Greatest Strength
Our business is rooted in the ability of our team to create custom solutions for our clients. It is our belief that diversity improves our ability to innovate and deliver our clients the best value. We're invested in hiring a diverse workforce and are committed to developing a team inclusive of many different life experiences and perspectives. It's our collective experiences that enable us to develop richer ideas and reach the best solutions.
Leading Our Team from Within,
Employee-Led Resource Groups Guide TopBloc's Employee Experience
TopBloc has worked to create a workplace that enables our team to bring their best selves to work and collaborate freely. We want everyone to feel confident in their ability to share their unguarded perspectives and ideas. This includes offering our employees the space to facilitate conversations about issues that matter to them. Our Employee Resource Groups serve to empower our team to support one another, learn about each other and volunteer their time to causes that matter to their teammates.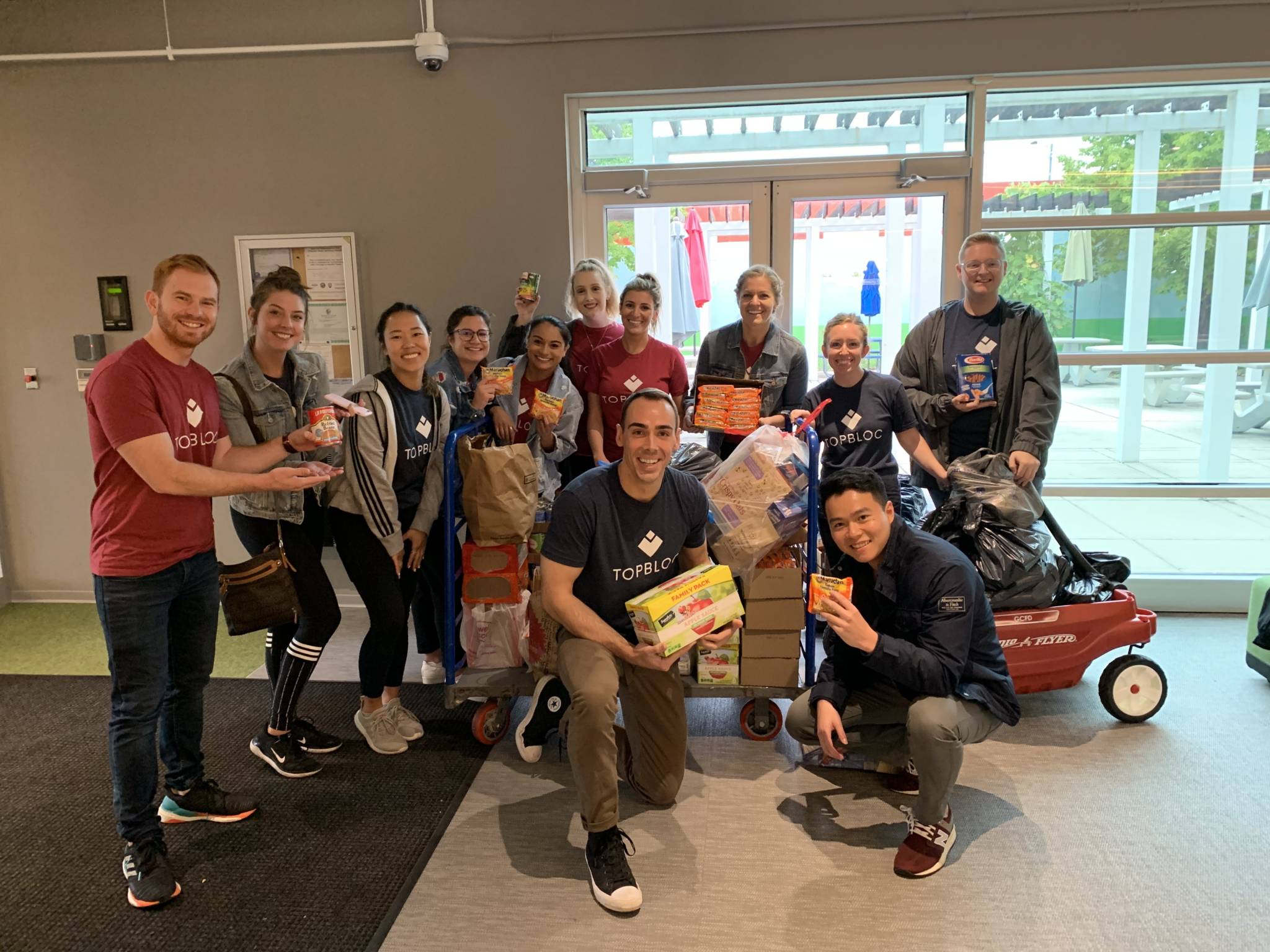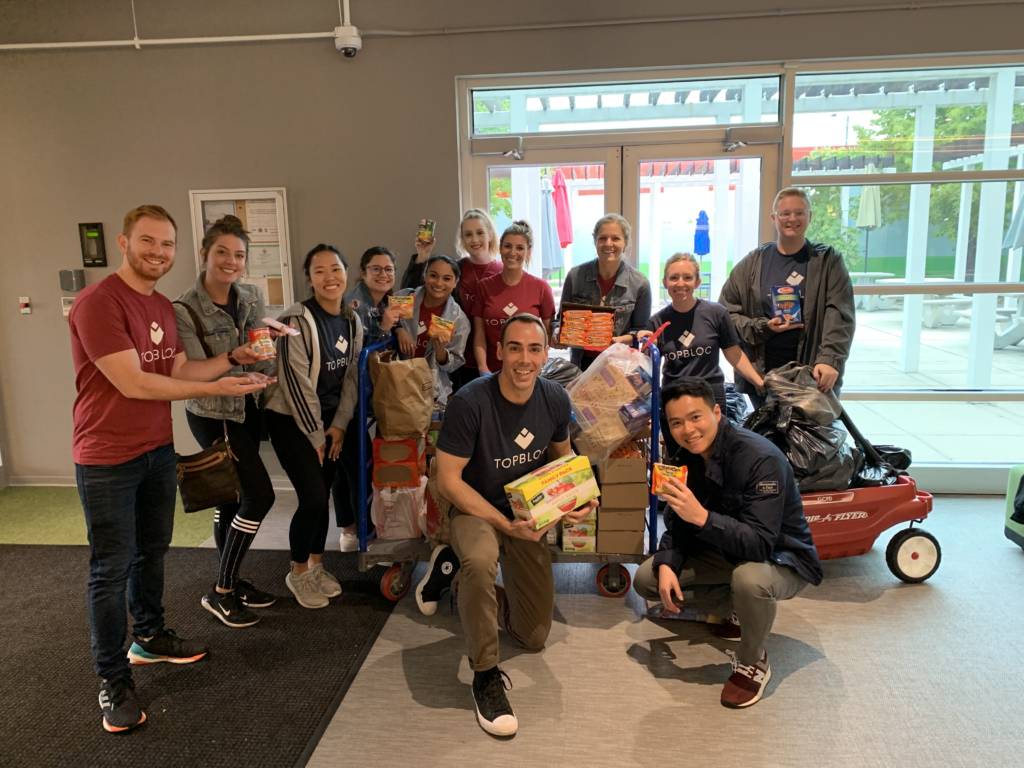 Supporting Our Community with Coordinated Volunteer Opportunities
At TopBloc, the causes that are important to our employees are important to us. We're proud to support a number of local, Chicago-based organizations with both charitable donations and coordinated volunteer opportunities. Our collective team is involved in determining which organizations we support and our ERGs help organize events throughout the year for our team to get involved in the community.